"Game of the year." It's such a weird title to give anything, given that video games can be as different as apples and oranges. Me, I'm just a single person, and I haven't played nearly enough 2016 games to feel comfortable hailing any game as "game of the year." So what I will be doing today is going through the games I've played this year and picking out the ones that I've enjoyed the best.
Stardew Valley
Stardew Valley's addictive blend of Harvest Moon farming, Animal Crossing item collection, with light questing and combat on top, was a strangely compelling and deep experience. Couple that with lovely 16-bit style graphics, and you've got a winner. Stardew Valley easily became my favorite "indie" title of this year.
Fire Emblem Fates: Conquest
Fire Emblem Fates is a great follow-up to Fire Emblem Awakening that challenges even veterans of this awesome turn-based strategy series. While the split into two titles- Conquest and Birthright-is kind of a wonky decision, it still hits all of the right notes and delivers complex, nail-bitingly intense gameplay for a strategy game.
Overwatch
If any game truly deserves "game of the year," it's probably Overwatch. It definitely didn't invent the concept of the class-based, competitive shooter (Hello Team Fortress 2!), but it sure as hell perfected it. This game is just so full of personality and heart that it's hard to not fall in love with it. On top of that, it is a truly fantastic game experience as well. Each hero has the uniqueness of a Super Smash Bros. character, with their own move set and special powers, making the fights extremely frantic and fun. This one is a must play.
Dark Souls III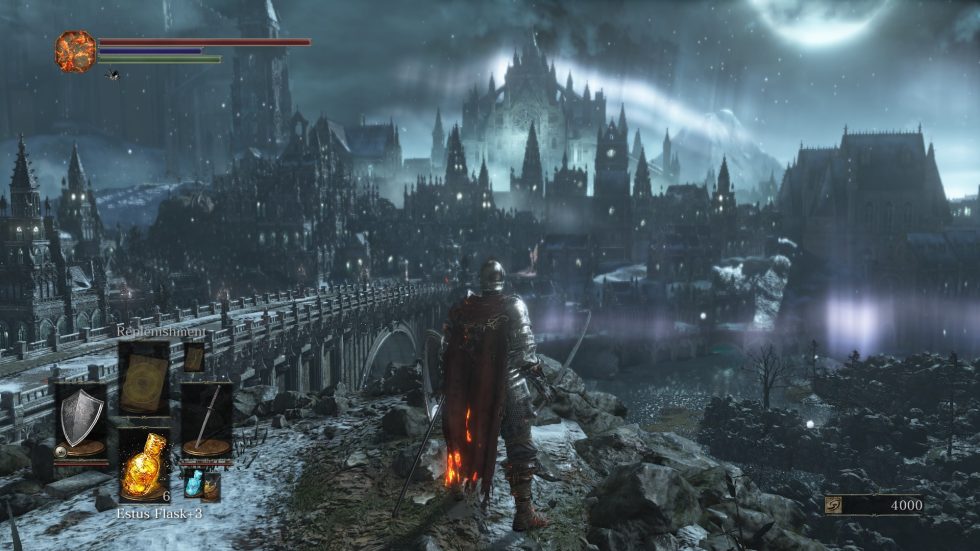 The Dark Souls games truly have a special place in everyone's hearts. Their brutal difficulty is both a selling point and an annoyance, depending on the player. Dark Souls III continued the series' tradition on the current generation consoles, with stunning visuals and gameplay so frustratingly difficult that it makes you want to scream. The fantastic level and world design easily makes this one of the best games in the Souls series.
Pokémon Sun & Moon
Pokémon is a series that really needs no description. The seventh generation of games in this series, Pokémon Sun & Moon, are the first games in the series to break some long-standing traditions. It is more story-based than past games, and it only benefits from this change into deeper RPG territory. The world of Alola is beautiful and lovingly designed, and your journey to become the Pokémon Champion is more compelling and fun now than it has ever been.
Final Fantasy XV
Final Fantasy XV turned Square Enix's epic RPG series in a brand new direction, creating a beautiful, vast open world with truly awesome dungeons and beasts to fight. On top of that, the lovely, relaxed pace when compared to previous Final Fantasy games make this one of the "comfiest" RPGs since Skyrim. That is, until everything comes crashing down in the game's back end, and we get the apocalyptic breakdown we all have come to know and love from this series. Some of its design and story desicions may be divisive, but this is truly a landmark game in the sandbox RPG genre.
Honorable Mentions
World of Warcraft: Legion – The newest expansion to everyone's favorite MMORPG gives a fantastic questing experience, although it ultimately falls into the all too familiar grindy pit once you reach the new level cap of 110.
Phoenix Wright: Ace Attorney – Spirit of Justice – A fascinating entry into the long-running courtroom drama series, this game takes players to dramatized foreign courts where the rule of law may not be what you expect.
No Man's Sky – Sure, it was overpriced, and under-delivered on promised features, but this game is just wonderful to get lost in. The foundation for a truly great game is here, if they can build it up with more things to do, Minecraft style.
Battlefield One – The latest game in this large scale PvP series dials things way back into the WWI era, a fascinating time that is pretty under-explored in games since you don't have as many of them ra-ta-tat machine guns. It loses its glow pretty quickly, but this game succeeds in being a unique entry in the Battlefield canon.
Games I Didn't Play Even Though I Should Have and Maybe/Eventually Will (Sorry!)
Dishonored 2
The Last Guardian
Rise of the Tomb Raider (Didn't come out on PS4 until 2016)
Civilization VI
Star Fox Zero