I held off on getting a Pro Controller for the switch for quite a long time, mainly because I wanted to give the Joy Con controllers and their grip a fair go. I have to say, I loved them! I played 120 blissful hours of The Legend of Zelda: Breath of the Wild using Nintendo's new concept. However, when playing Snake Pass's tricky platforming challenges, as well as the Splatoon 2 testfire event, it became apparent that I needed something with more substantial control sticks to provide better accuracy for certain types of games.
I've had the Pro Controller for a whole week now, and I have to say that I love this controller. It is, without a doubt, the best traditional controller Nintendo has made in a long time, and it may be becoming my favorite Nintendo controller ever made. It's got a nice hefty weight to it, and it sits perfectly in your hands. The big, smooth buttons are a nice improvement over the Wii U Pro Controller's clicky and oddly placed buttons, and using a real control pad is extremely refreshing after dealing with the directional buttons on the Joy Con controllers.
There is one thing that sets this controller apart from all of Nintendo's previous controllers, however, and that is the fact that you can effortlessly connect it to a PC via Bluetooth. Now, you could do this with the Wii U Pro Controller, but it was incompatible without the help of third-party software such as WiinUPro or vJoy. The Switch Pro Controller seems to work right out of the box, and I've had some of the best Dolphin and Project 64 gaming sessions I've had in a long while. I've been replaying Banjo-Kazooie on Project 64, (Cool your jets, I do own the original game on the Nintendo 64), and there's just something transcendent about being able to play a classic Nintendo game with a modern Nintendo controller. In the absence of Virtual Console for the Switch, this is the next best thing.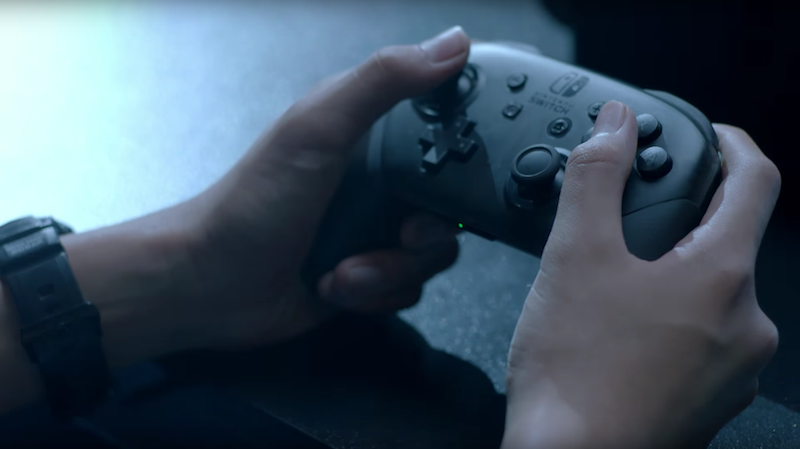 But if that wasn't enough, the controller also seems to be compatible with Steam's Big Picture mode, allowing you to use it for gaming on the PC, although you'll have to flip the buttons in your head, since most games are designed with the XBox 360 controller layout in mind. That said, this controller might just be the ideal replacement.
For $70, the price is actually quite steep for this controller. Sure, you do have HD Rumble, but the sensation on the Pro Controller is actually relatively weak when compared to the powerful rumble on the Joy Con controllers. If you've got the money, though, all I can say is this controller is worth it for me.